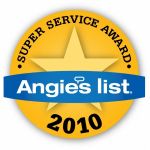 Plumbing & Heating Serving: Natick, Weston, Wellesley, Wayland, Newton, Sudbury.

ABOUT US
Mike Lioce started in the oil heat business as a service tech in 1971.
He started a full service oil heat company in 1973. The company sold oil and
did service on oil furnaces. This was around the time of the first energy crisis,
and for Mike it was an early introduction to energy efficiency awareness. Since
gas heat is generally more cost efficient Mike's company now concentrates
on gas heat installations and service. However they are also one of the few
companies in the area that specialize in servicing steam heating systems.

Despite his early success Mike did not rest on his laurels. He started his plumbing apprenticeship while attending night school at Newton North. After 3 years he received his journeyman license. One more year got him a Master Plumbing license; as a heating expert and master plumber he started to enthusiastically grow his new company until he had several service techs working for, what by then had become, West Suburban Plumbing & Heating. However, Mike slowly came to the realization that the only way he could deliver work done to his own high standards, was to do it himself. So he gradually scaled back the size of the company, and when his son David committed to becoming a full time part of the now leaner operation, he knew he had discovered a winning formula.

Both father and son share a passion for the plumbing and heating business. As a 2-man company they are big enough to do whole bathroom and kitchen installations and small enough not to thumb their noses at a running toilet or a leaking faucet.


Mike and David Lioce.
This father and son team can tackle anything plumbing or heating related. From installing a complete water heating system to complex radiant floor heating installations, Both Mike and David are devoted to delivering the absolute highest standards in the industry.


Serving: Wellesley, Weston, Natick, Wayland, Newton, Sudbury.